Moalajah Services offers its clients a variety of inspections to assess a range of underground utilities with our state of the art digital inspection systems. Our inspection services include the following three components:
 
CCTV inspection assessments and surveys for drains, sewer and storm-water networks
 
Our visual inspections are used to detect leaks and groundwater infiltration inside the sewage network or to detect blockages or areas of concern for the maintenance of sewer or storm-water pipes.
 
Pan-and-tilt conventional cameras - with crawlers and built-in inclination measurements with a cable length of 300 meters - are standard equipment used by Moalajah Services to inspect underground utilities like sewer and storm-water pipes.
 
Benefits: early detection of issues and their exact location within the system. The problem can be quickly assessed visually, and a solution can be implemented asap.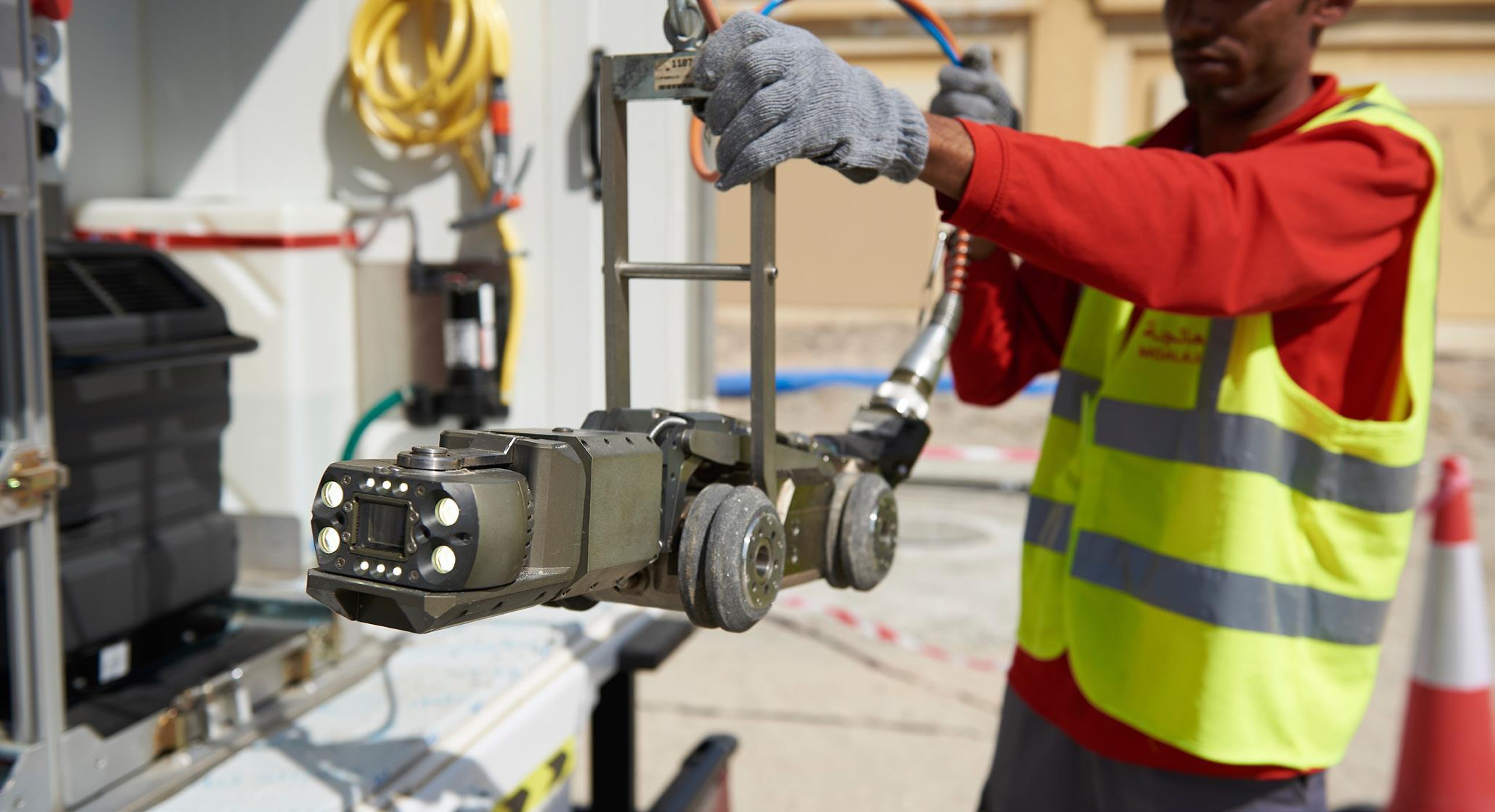 Pole camera inspection
For rapid insight and a quick visual analysis of underground conditions, pole camera inspections are carried out by Moalajah Services. To further understand sewer conditions, we use the Quick-view zoom camera as our standard equipment. Using high-powered zoom optics, Quick-view inspects manholes and tanks and assesses sewer lines from adjoining manholes.  
Benefits
: quick visual identification of the problem and its location within the system that allows a solution to be implemented asap.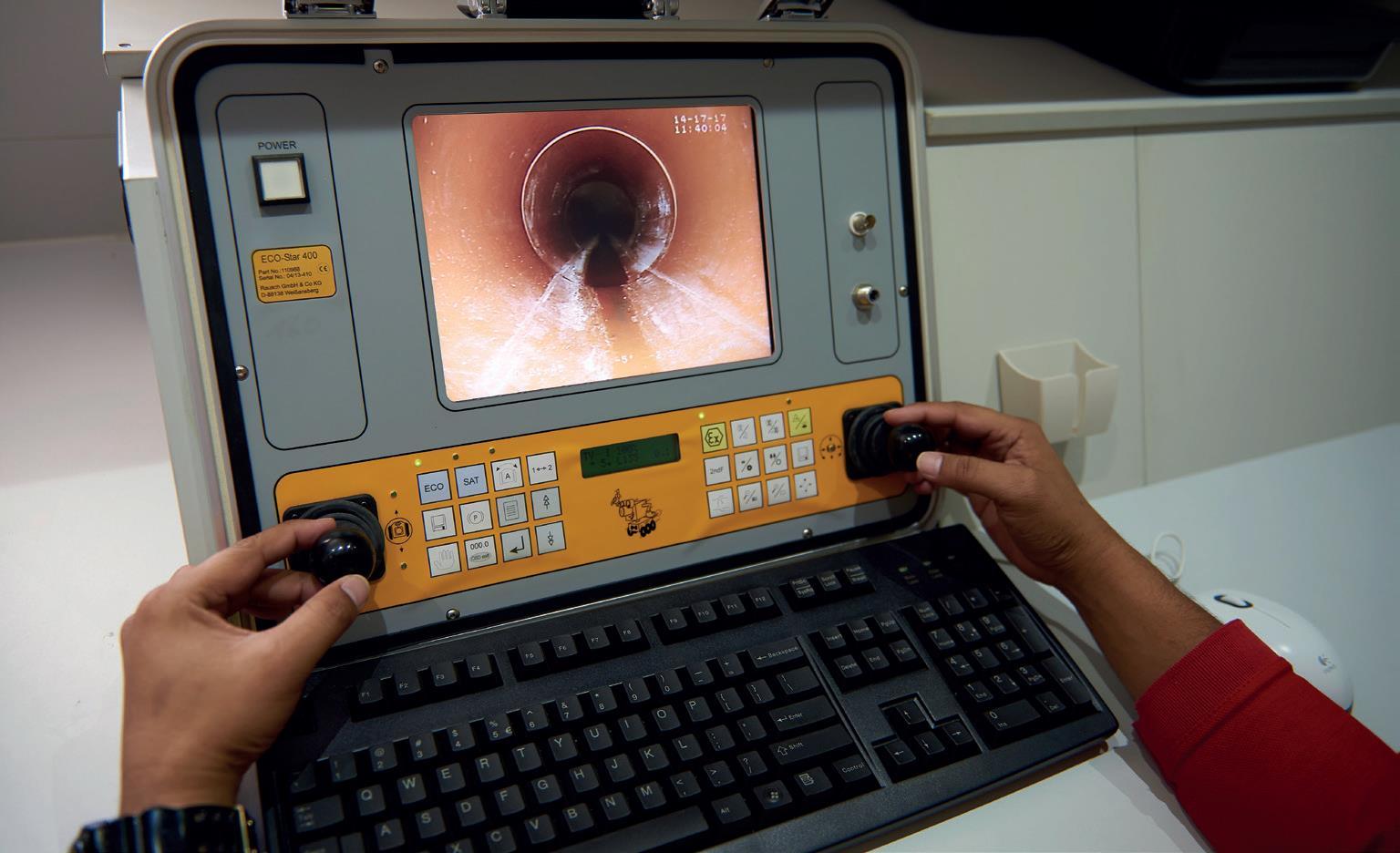 Manhole inspections
To assess the overall conditions of manholes and subsequently report on any defects observed, Moalajah Services carries out manhole inspections to proactively address any cause for concerns.  
Benefits
: assess and prevent accumulation of debris and blockages.