Our construction division is involved in various repair works, extension or installation of new sewer networks including construction of pumping stations, raising main works and all required MEICA works.
Gravity and pressure pipes projects delivered to our clients include laying of UPVC, HDPE and GRP pipes for several kilometers as well as individual plots connections to the existing sewer network.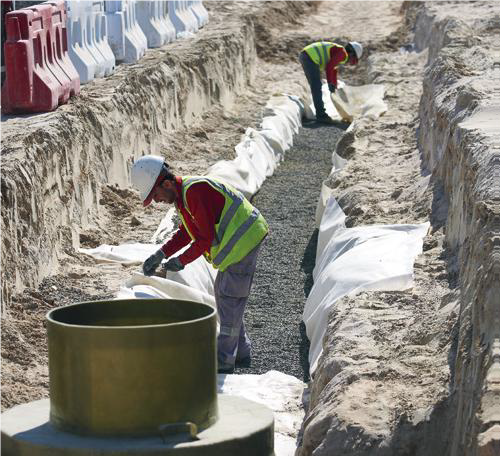 Contact us for any queries concerning a tailored solution to your needs that requires design, engineering, procurement and installation of sewer network pipes and equipment.